EXHAUST
GASKETS
CYLINDER HEAD
GASKETS
WASHERS &
SHIMS
PRESSINGS,
FILTERS AND GAUZES
JOINTS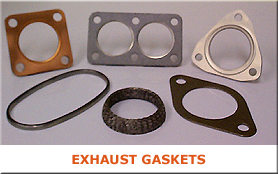 EXHAUST GASKETS

The Company manufactures a wide range of exhaust gaskets in various materials. The exhaust gaskets are suitable for many applications including high temperature catalytic converters.
The exhaust gaskets are produced in a number of forms including olives, laminations, composite material and embossed type designs.
CYLINDER HEAD GASKETS

Cylinder head gaskets are manufactured for the car and motorcycle industry in a number of designs including traditional copper clad enclosed gaskets, solid copper gaskets and bonded materials. The current range of gaskets now manufactured by the company contains no asbestos-based materials.


WASHERS AND SHIMS
The Company manufactures and stocks a wide range of metric and imperial sized washers. The stock range covers many non-standard sizes. The materials used can range from aluminium, copper, brass, steel and stainless steel. Various designs are used depending upon the applications, which includes the following types solid, folded, folded thread, corrugated and laminated.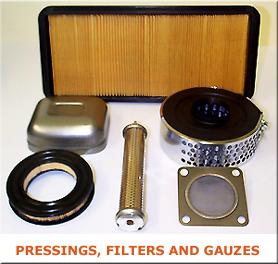 PRESSINGS, FILTERS AND GAUZES
The Company offers the facility to produce a complete range of pressings to customer requirements. These can be produced in numerous shapes and can be produced with associated air filter elements. The range of filters and gauzes are produced with various filter media and can be strengthened by combining the plastic with metal inserts.

JOINTS
A large and varied range of joints are produced by the Company. These are used for numerous applications that can include everything from the food industry to the nuclear industry. Many designs of joints are produced depending on customer requirements and the applications. The materials used can include copper, steel, stainless steel and composite materials.

Non of the Company's products are asbestos based.